Customised calendars truly represent great value for money. For 12 months advertising, your total outlay is less than a single newspaper ad or each calendar costing less than your morning cup of coffee! Check out our three most popular Promotional Calendars below.
Calendar Range
---
The DL Calendar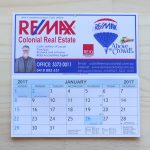 The DL Calendar is our most popular product, with the ability to fold into a standard envelope for easy and cost effective postal distribution to your valued clients and customers. The DL Calendar has a centred hole for wall hanging as well as two magnets on the back for fridge presentation. Imagine speaking to your target market during breakfast, lunch and dinner, 365 days a year! Artwork Dimensions: 200mm x 97mm.
The Midi Calendar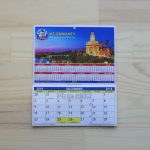 The Midi Calendar allows for larger customised artwork then our DL range. If you like the concept of our DL Calendar but need a little more room to communicate your message, the Midi Calendar is perfect for you. The Midi Calendar also has a hole for wall hanging and magnets for placing on fridges or filing cabinets. Artwork Dimensions: 143mm x 200mm.
The A4 Calendar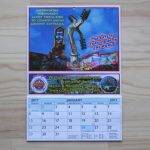 The A4 Calendar had the largest printing area and is designed to fit into an A5 envelope rather than a standard envelope. The A4 Calendar has two printed areas and folds in half across the middle. All Promotional Calendars have date pads with 12 tear off pages with one month per page, two magnets on the reverse side, and a centred hole for wall hanging. Artwork Dimensions (two artwork panels are required): Top panel 143mm x 200mm. 2nd panel just below the top is: 46mm x 200mm.
Calendar Features
---
The Date Pad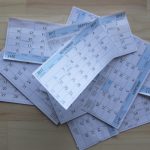 All Promotional Calendar date pads have 12 tear off pages with one month per page. Our date pad includes pension and veteran affairs payment dates, all major Australian holidays, State holidays, and State school holidays. Calendar recipients can keep track of family events or use in the office, ensuring your business is front of mind all throughout the year!
Foldable for Mail Outs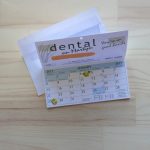 A central fold line means your calendars can be posted with minimum expense if you can't give them out personally to your customers. In fact, some of our longstanding clients have been sending out our calendars instead of Christmas cards for over 15 years!
Multi Artwork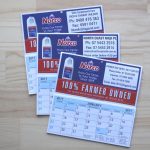 Are you a large business with multiple store fronts, distributors or franchisees? We have worked with leading Australian networks requiring custom orders for over 15 years. For example, you may have 20 branches all wanting their own store details on Promotional Calendars or you may have some branches who only want 100 calendars while others want 1,000. Not a problem! Please contact us for more information on our large business production services.
Magnet Backing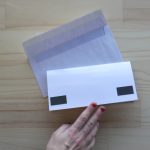 All calendars in the range – DL, midi and A4 sizes – come with 2 magnets on the back. This gives your clients the option of not only hanging their calendar on a wall, but placing on a fridge or filing cabinet. With so many hanging options you can be sure it will be displayed. So much better than a wall only calendar!
Free Artwork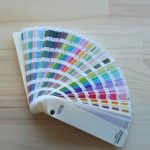 If you have a designer on staff, you are welcome to submit your own artwork for calendar production. However Promotional Calendars by Encore Promotions are happy to assist businesses with our free artwork production guarantee including unlimited artwork proofs and design changes! Ask us about how to qualify for our free artwork production service today!
Free Proof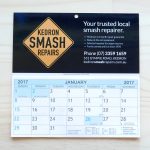 It's important that you love your new Promotional Calendars, so for every order we post a printed proof. This allows you to see the actual colours and size of your calendar before your full order is printed. If your job is urgent however, we may elect to email a proof to speed up the process. Once you give the final OK we'll go to print and bring to life your new promotional product!
Calendar Enquiries
---
In summary, our calendars are a powerful marketing tool and we're printing 2018 calendars NOW! Call us on 1800 755 855 or enquire via our contact form today for more information.